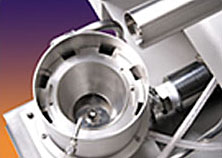 A high-speed dispersing assembly accelerates polymer particles for consistent and discrete wetting.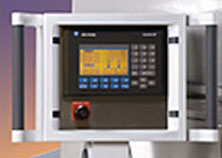 The backlit LCD interface panel offers concise graphics and helpful information on operation and system setup.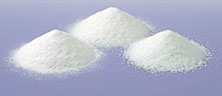 Extended wetting capabilities make processing a broad range of polymer particle sizes (20 to 400 mesh) in the Powdercat System a practical alternative.
Dry Systems
Features
Prepares 10 to 4000 lbs/day of dry polymer or 12,000 lbs/day of dry additive product
Wets, disperses and delivers precise concentrations of 0.1 to 5.0%, weight-on-weight or higher
Processes all dry powders from 40-400 mesh at wetting rates from 0.1 to 30 lbs/minute
Mix tank fill rates from 30 to 300 gallons/minute
Delivers 3 to 20 times more dry polymer than comparable systems
Eliminates difficult dispersion problems through high-energy particle separation and wetting
Induced air scrubbing controls and suppresses dust
Compatible with all commercially available dry polymer products
Eliminates wetting interface buildup
Eliminates the need for air blowers, dry air purge systems, special transport devices, dust collection systems, and other suppression handling equipment
Easily scaleable for expanding demands